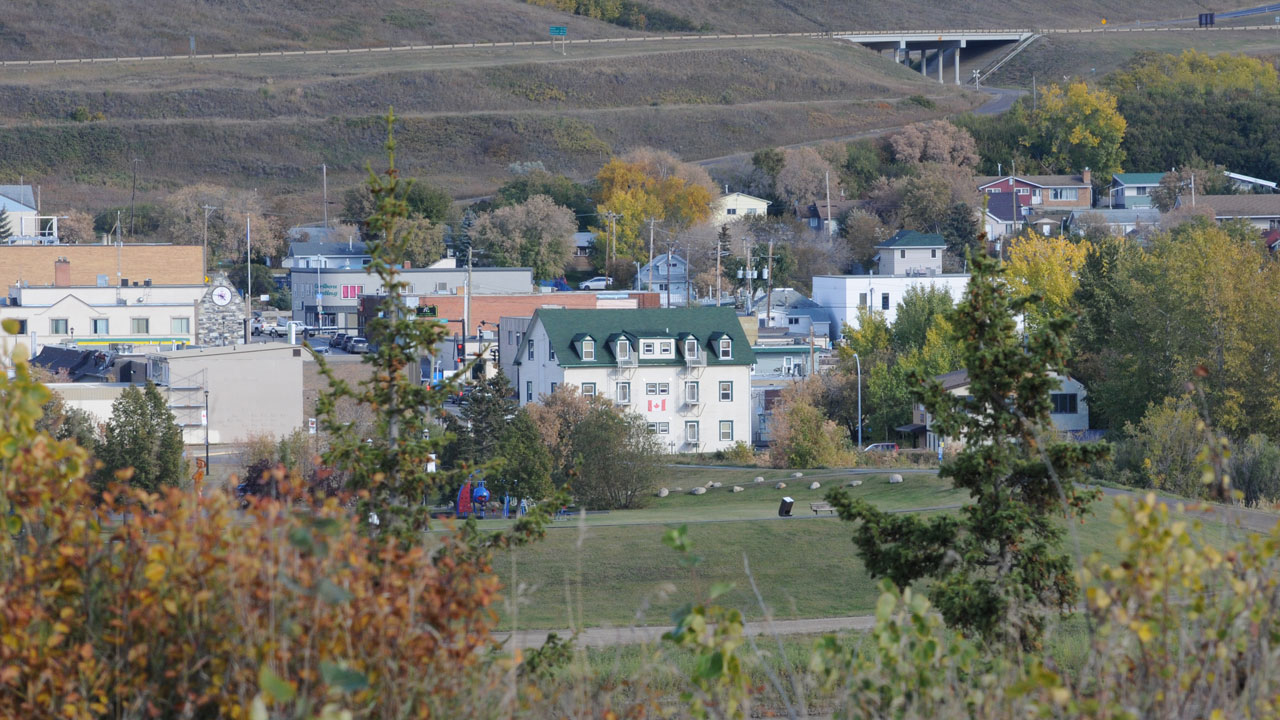 Find the Nearest Restaurants and Businesses Near Our Hotel
Local Services, all within walking distance from Third Mission
Rigger's Restaurant
(780) 624-2586. Located across
the street from Third Mission.
Smitty's Restaurant
(780) 624-3141. Just outside the downtown traffic circle.
Peace Garden Restaurant
(780) 624-1048, Chinese and
Western cuisine
Boston Pizza
(780) 624-1508  Just outside the downtown traffic circle.
Hollyhocks and Honeysuckle
(780) 624-5999 "Fresh Flowers and unique gifts for that
special someone"  Located on Main Street.
J's Java Domain
Specialty coffee, breakfast, lunch & fresh baking. Tue-Fri 7:30 am - 4:30 pm,
Sat 9 am - 4:30 pm
jsjavadomain.com
WOW Grill
(780) 624-2575 Fresh Asian fast food located just next door across
River Front Park.
Subway
On main street.
(780) 624-9595
Caribou Cresting
(780) 624-1686 supplying a variety of Peace River souvenirs as well as made to order giftware and specialty clothing for work and play. cariboucresting.com
Fitness on the Go
(780) 624-2639. Full Gym Facilities as well as tanning beds. fitnessonthegoltd.com
Baytex Energy Centre
780-624-3204. Squash, Racquetball, and Gymnasium. Drop-ins Welcome. (5 min drive north via 98 Street)
Peace Regional Pool
780-634-3720
Five minutes north on 98 Street.
https://peaceriver.ca/pool


True to our Mission Statement we support the local community.
Your patronage is graciously accepted by Third Mission Heritage Suites
and by the local Peace River business community.
Business Has Never Felt Better!
---